Located on Naval Station Mayport's beautiful beachfront, the Liberty Center serves as a home away from home for our Sailors, E6 and below. Liberty provides a multitude of recreational activities, leisure skills, and travel opportunities within Northeast Florida, and helps Sailors connect with other Sailors who share common interests. A list of daily Liberty events can be found online and in our beautiful facility. Enjoy Wi-Fi and gaming options in the Liberty Center 365 days a year. Check out the Monthly Liberty Calendar below.

Text MWRLIBERTY to 1(904)293- 1321 to receive updates right on your phone!
Get off base!
Liberty provides opportunities to explore local attractions and activities.
Play a while!
Liberty offers all kinds of contests, tournaments, and pick-up activities.
Stay connected!
Liberty Centers have the tools to help you stay in touch with friends and family back home.
Watch it!
Liberty Centers always have something on to entertain you.
Join in the fun!
Liberty will help you
Services Offered
Navy Motion Picture Service films
Gaming Center
Computer Workstations with Printers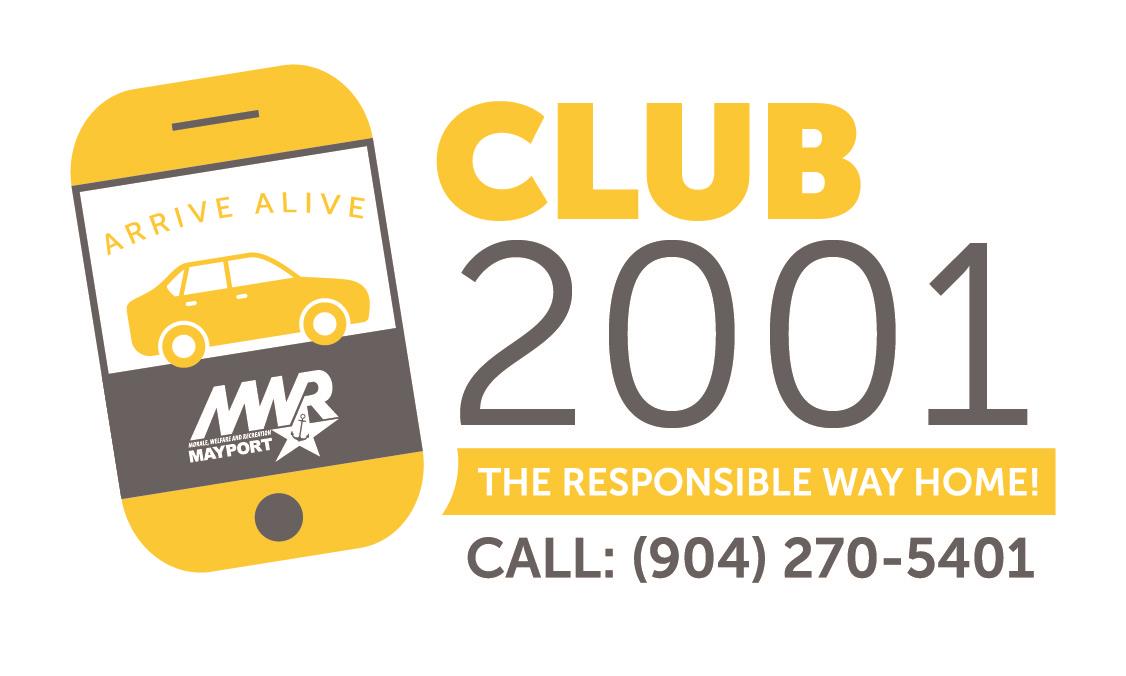 Arrive alive, Please don't drink and drive!
.08 is legally drunk in Florida

This free service is open to all Active Duty Sailors attached to Naval Station Mayport. The purpose of this program is to promote responsible drinking practices. Use this information to obtain a ride home to Duval, Clay, Baker, Nassau, or St. Johns county. Call the OOD's office and they will call you a complimentary taxi. Your name and destination are logged for billing purposes and you must show your Military I.D. to the driver. This is to confirm that you are an authorized user.
(904) 270 - 5401.